These exercises test the reading comprehension in relation to the respective short story. There are two types of items:
Items showing a statement which may be correct or false.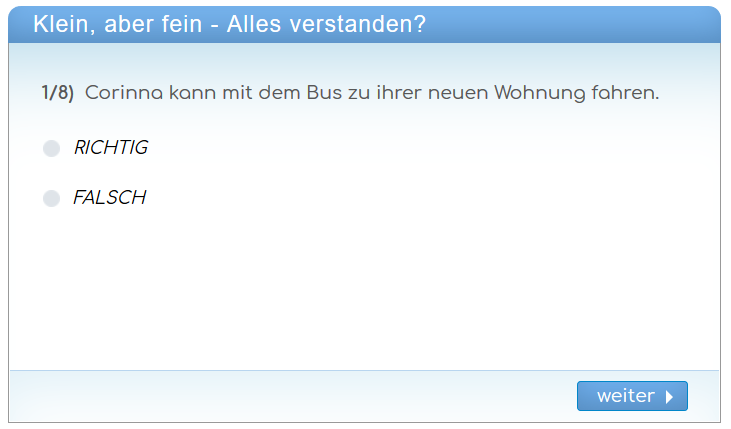 Items where you shall choose the correct option out of a list.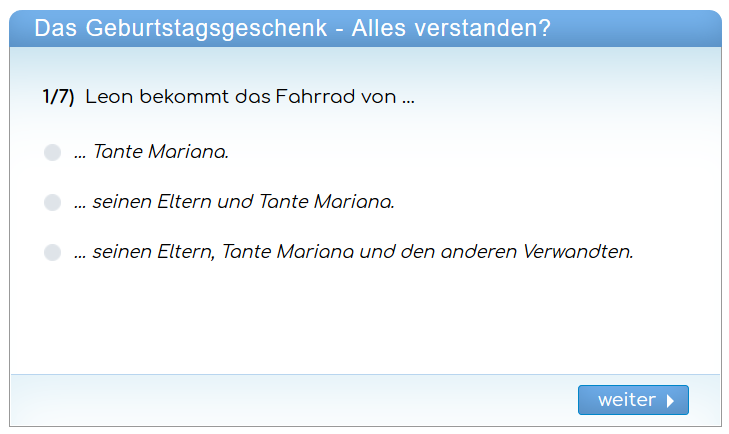 After choosing one answer, you will be shown if it was the correct one or not. Besides, you can see where to find the solution in the text.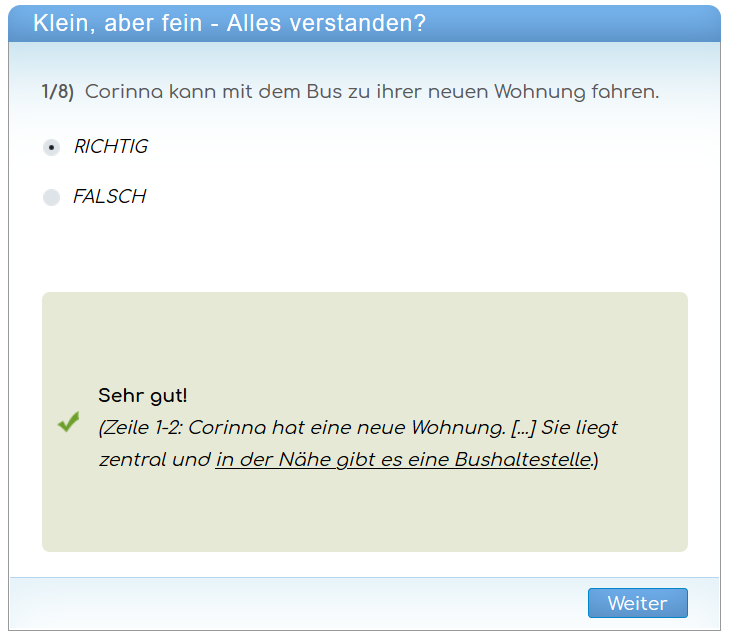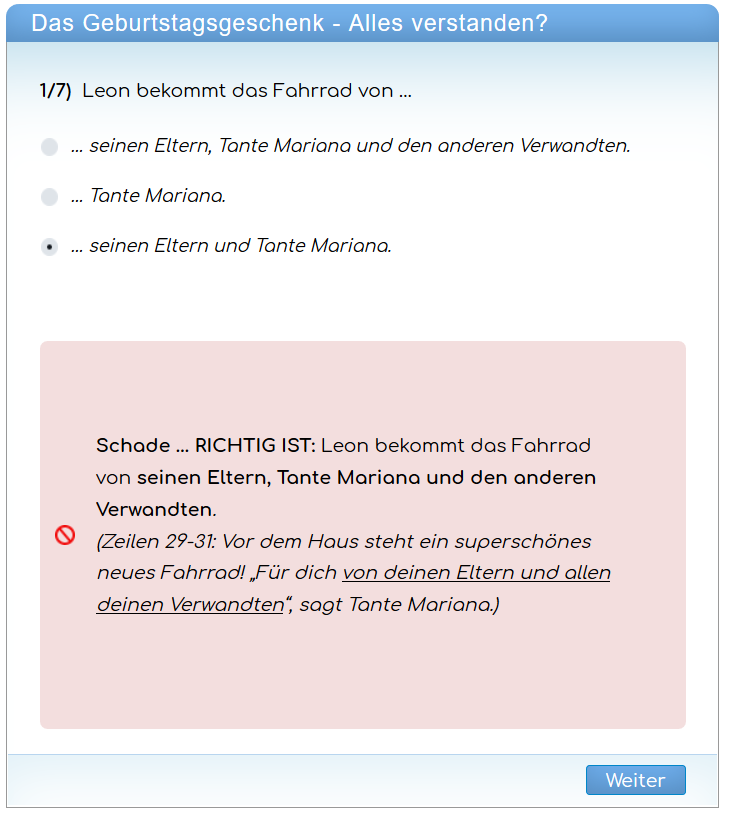 To help you to find the decisive text passages we provide a download of the short stories with line numbers.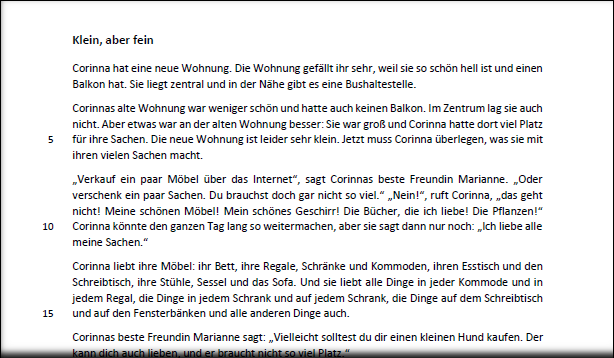 In addition to the online-items, the exercises "Alles verstanden" can be downloaded as a pdf-file.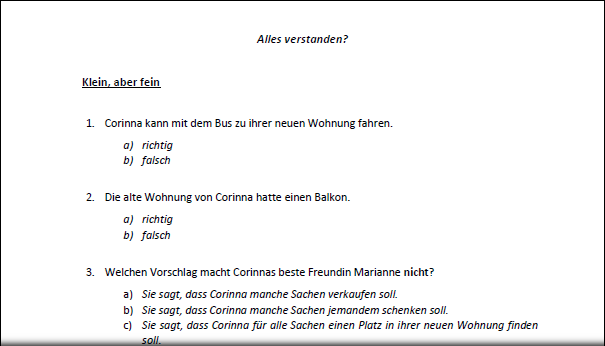 You can find the exercises on the respective pages of our dictations and short stories.

Explanations to further online-exercises: